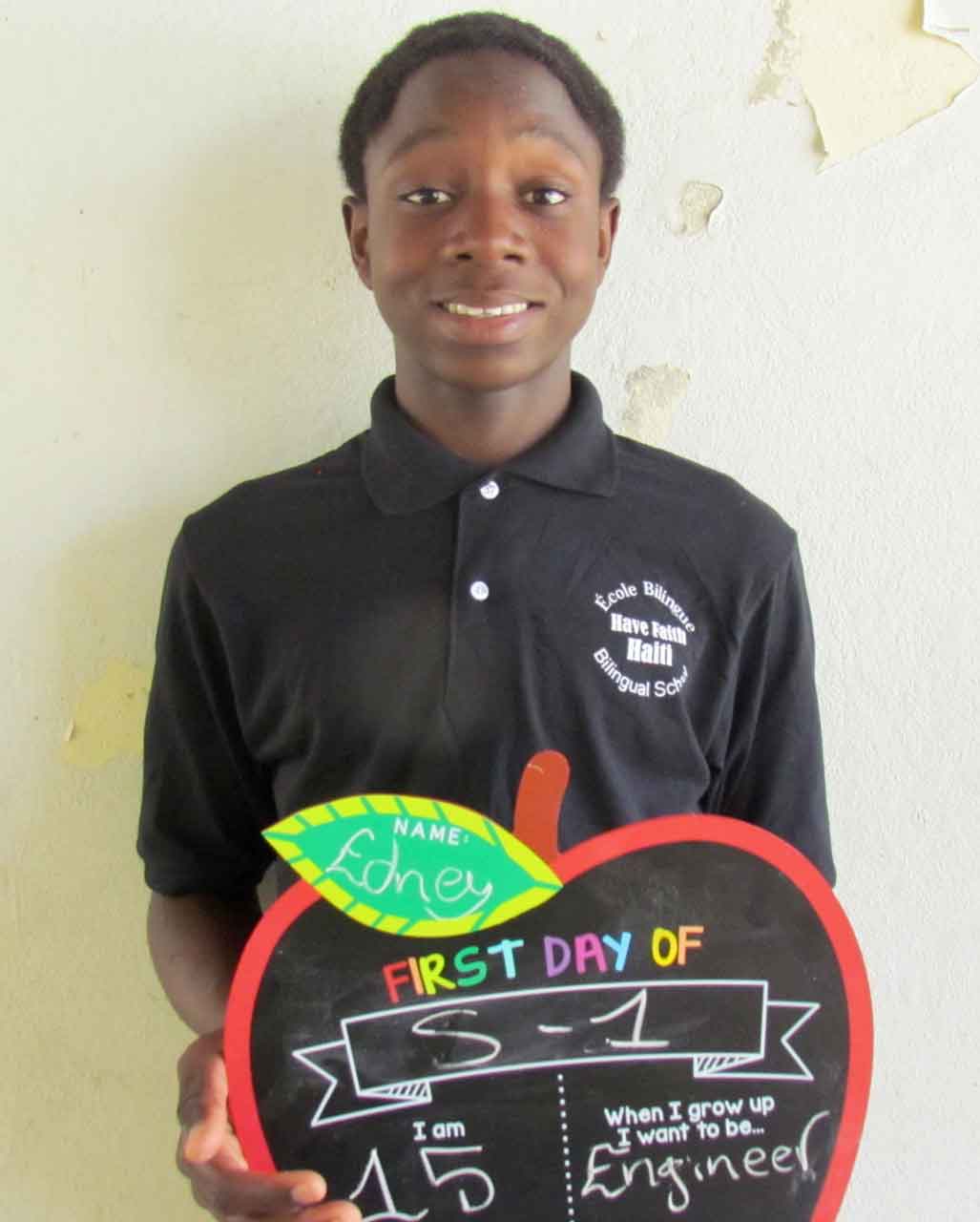 Birthday: November 20
Grade: Secondary 1 (High School)
Bright like his cousin Widley who also lives at the Mission, Edney is inquisitive and precocious. We are sure the "E" in his name stands for "encyclopedia," his favorite book, for all the information he eagerly absorbs. He often conducts independent research on biology, animals, and anatomy. After all, science is his favorite subject. Edney's efforts will be useful for his future career as a scientist and doctor, as he hopes to find a cure for brain cancer and take care of his family when they are sick. We have no doubt that Edney's compassion will make for the perfect bedside manner! This young scholar also has a passion for classical music. His favorite instruments are the piano and violin and his favorite piece to play on the former is "Moonlight Sonata." Inspired by the greats, including Mozart and Beethoven, Edney would like to compose his own classical pieces one day. He considers Mr. Mitch and Manno his role models: Mitch for his encouragement and willingness to help others, Manno, a fellow resident and future doctor at the Mission for his humility and dedication to becoming a pediatrician. What's next on Edney's to-do list? Learn Latin.
As the calendar marked the decade since the 7.0-magnitude earthquake, we remember the day by giving voice to the memories of the children at Have Faith Haiti who have never forgotten. You can watch the short video below....
read more