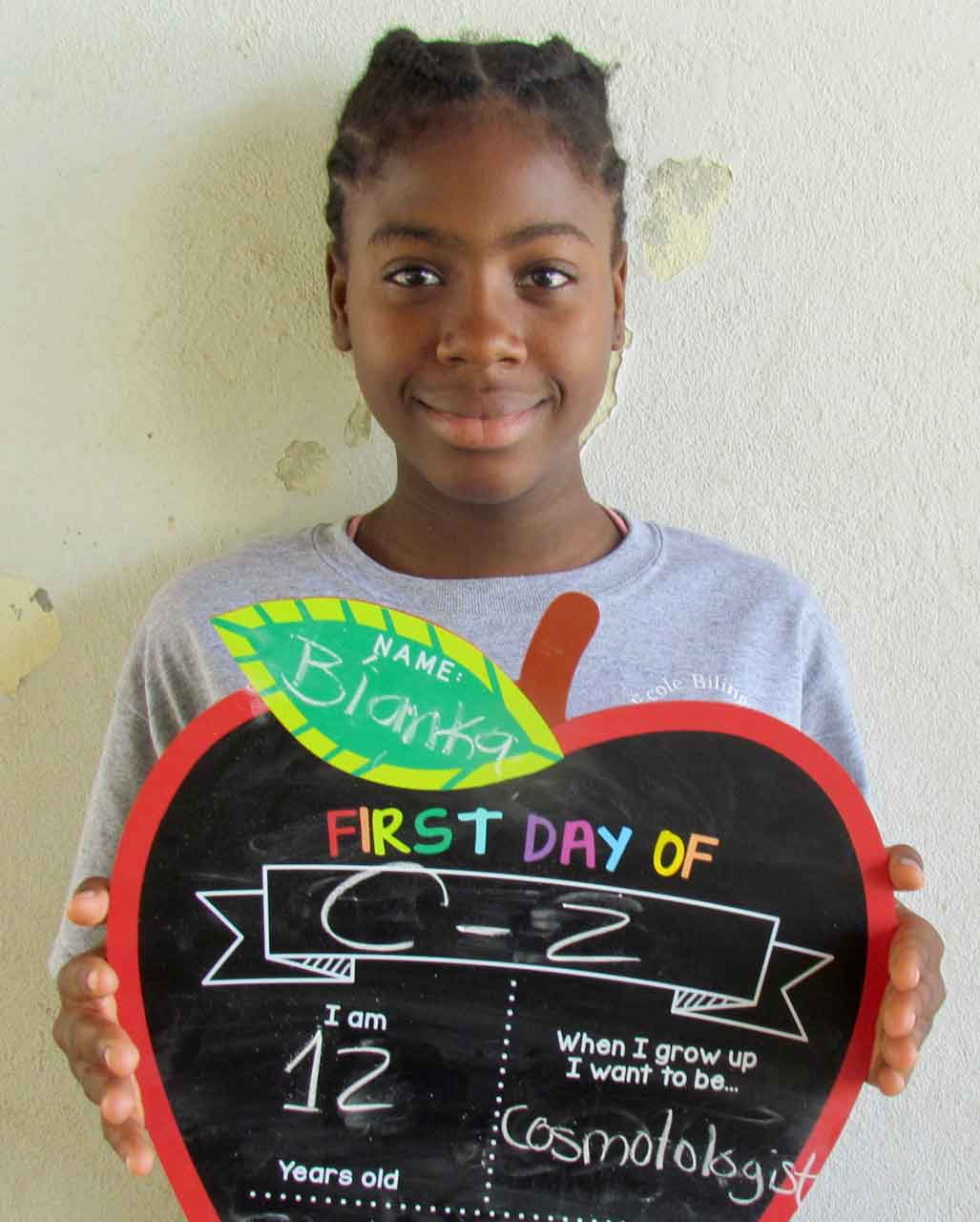 Birthday: December 24
Grade: Collège 2
Bianka is rambunctious, energetic, and has a radiating smile. She's genuine and forthright with her emotions. She loves to help cook but only if she gets a share of the final product—and well, we can't disagree with that. She's learning to play piano, but her true joy is in using her voice to sign her favorite songs "Hosanna" and TobyMac's "Light Shine Bright." Her favorite movie is The Princess Bride and her favorite color is pink. She names Mr. Mitch as her role model because he comes down to visit even when he is busy and he always wants to help! Bianka is like living with a moonbeam. She is like a human bouncing ball, always smiling always laughing seemingly able to find the positive in even the most dire circumstances.
As the calendar marked the decade since the 7.0-magnitude earthquake, we remember the day by giving voice to the memories of the children at Have Faith Haiti who have never forgotten. You can watch the short video below....
read more