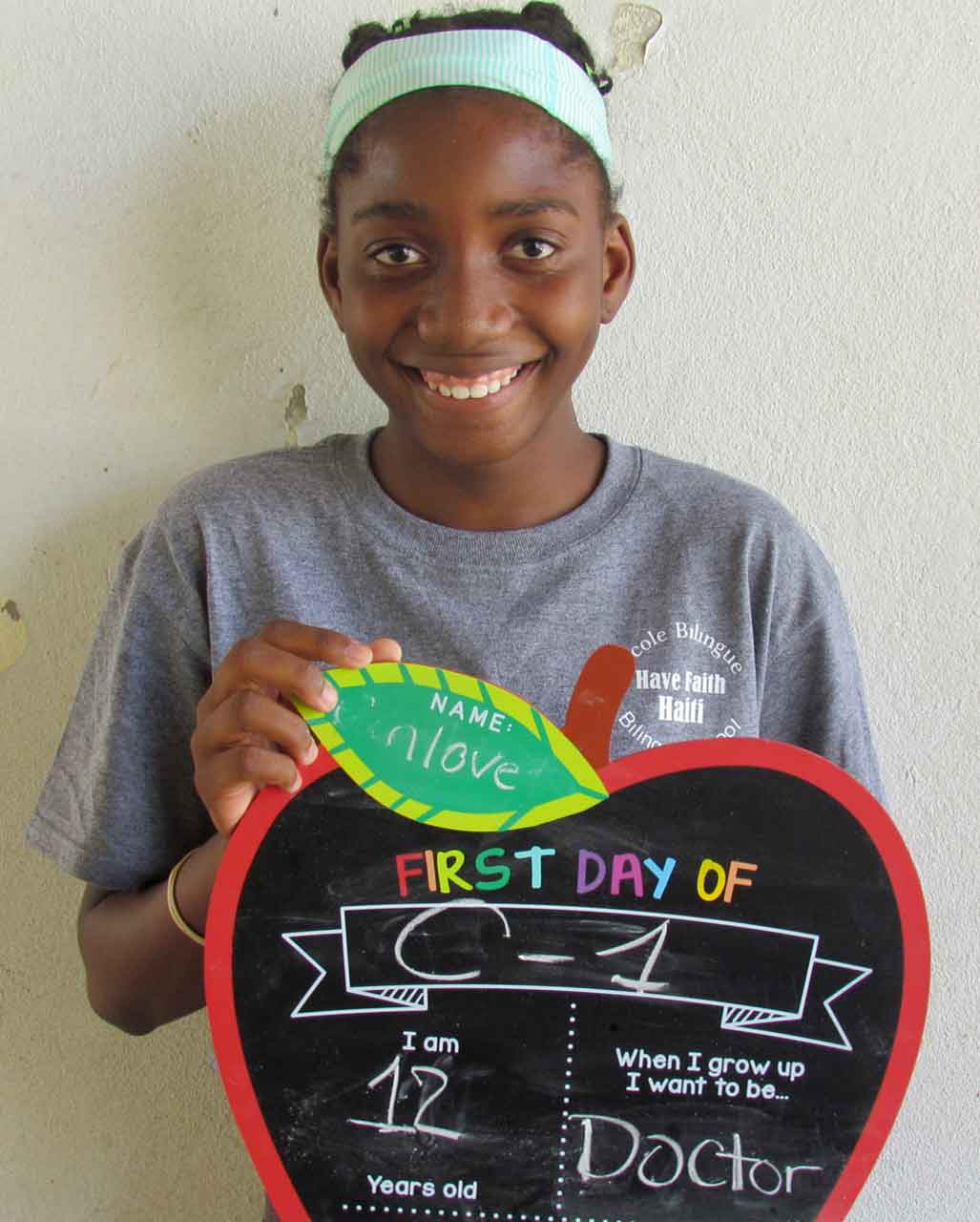 Nickname: C-Love
Birthday: March 24
Grade: Collège 1
We call Cinlove, C-Love, and it's a name that fits, as she's very affectionate. She loves to be the center of attention, but she is also a warm, gentle spirit looking for guidance and acceptance. Once when her father visited, he brought her two bottles of juice. Instead of drinking it all by herself, she wanted to share with her classmates. She ran downstairs, grabbed plastic cups, and poured everyone an even amount.
Quick to want to make others smile, she found a role model in Miss Rosaline for being nice and a good cook. C-Love likes to cook as well, especially her favorite foods including pizza and macaroni. She'd like to own a market and a restaurant someday. She's also keeping open career options for dentistry, medicine, and a fashion designer. In fact, C-Love likes art class in school because she gets to draw people and clothes in her favorite colors blue, green, and purple. She is very athletic, and you'll often find her running, doing pushups, and working out.
Holy exclamations, Batman, that's a lot of alliteration! But there was also a lot of spirit as we celebrated the holy season. Over the weekend we honored some of our sports folks. We broke bread together on Christmas eve, and Manno, home from college for the first...
read more